Custom Web Design
Never let technology get in the way of a good user experience.
The speed of how business is evolving on the web leaves no room for error. Websites must be informative, responsive, pleasing to the eye, and easy to use. Your 3 seconds to capture and engage your user could ultimately be the difference between success or failure. When we design your web site, we leverage the latest web technologies and trends, then combine them with clean and vibrant web design to deliver your products or marketing message in a clear, concise and memorable way that utlimately drives sales, customer loyalty and repeat business.
At Melbourne Interactive, we can deploy a variety of server-side technologies such as PHP, ASP.net and ASP as well as the latest client side technologies like HTML5, CSS, Jquery to simplify useability, ensure consistency and enchance the user experience. From a simple product display site, to Ecommerce stores, to business-critical database applications, we can tailor a solution to fit your needs and budget.
E-commerce, Application Development, CMS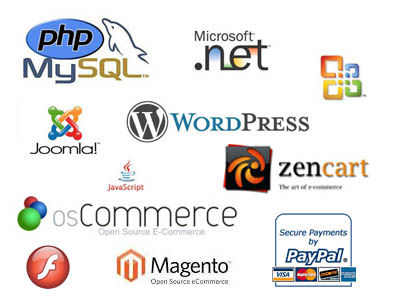 Integrated Web Design Solutions That Make Doing Business Online Profitable and Easy
Today, website designs need to do more than just look pretty. Whether its interfacing with customers, dissiminating information, automating processes, showcasing products or running transactions, websites have become the cornerstone piece of successful businesses, big and small, around the world. Delivering services in the cloud can help your business run more effeciently and more profitably. So maybe ask yourself "What can my website do for me"? Let us show you the possibilites.


Managed Web Services and Website Hosting
At times it is prudent to leverage off-the-shelf solutions to speed website development time and lower costs. Our developers have extensive experience integrating most of the current software platforms into new or existing websites. Some of the popular platforms we develop for include... MYSQL, MSSQL, WORDPRESS, OSCommerce, JOOMLA, DRUPAL, MAGENTO, VPASP and ASP.net Storefront just to name a few. In addition, a Content Management System or CMS, can make things easier for those who like full control over their website and maintenance. We also have monthly full-service maintenance options available for 100% worry free uptime.
Search Engine Optimization
STOP PAYING FOR YOUR WEB TRAFFIC!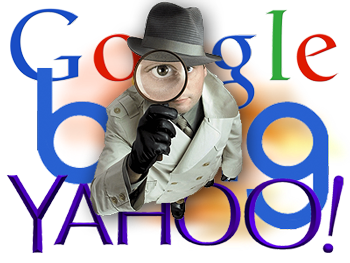 We cant over emphasize the importance of SEO for the success of your online venture. Actually, its probably more important than any other aspect of your site. But unfortunately, most web companies fall short of the expertise needed to take your site to the top by concentrating solely on the technical aspects of SEO, instead of the psychological and behavioral factors . Thats where we come in.
We start with extensive market research of your product, your customer, your industry position and relative competitive environment to build a base with which to accurately target your desired market and customer. Then we apply our unique mix of SEO strategies, code methodologies and industry secrets to generate organic search rankings that are 100% FREE!
Responsive Layouts
BULLET PROOF LAYOUTS FOR ALL DEVICES
Responsive layouts are designs that can adapt to and look good on any device a customer uses to browse your site; be it mobile phone, tablet or desktop computer. Google's current algorythm change is designed to give preference, or higher search ranking, to websites that comply with new mobile standards of useability. Don't let your competition get an edge! Let our UI guru's enhance your site with the latest in responsive layout technologies, giving you better useability across platforms, better search rankings and more customers at your doorstep. Embrace the mobile revolution.